Paramount Freight Case Study
In-Cab Technology Reduces DSO and Improves Fleet Productivity

Paramount Freight Systems, LLC provides global supply chain and transportation management services. Paramount Freight specializes in creating customized problem-solving solutions through a wide range of transportation channels to meet the challenges of today's business demands.
Paramount Freight's fleet management team is dedicated to proactive shipment monitoring and problem resolution that provides overall peace of mind.
Challenge
Bill processing was very labor-intensive, and the delays in Days Sales Outstanding (DSO) challenged the business plan for expansion of Paramount's fleet and transportation services. All shipping documents were mailed by drivers twice a week using a trip-document service. This presented several problems that created additional cost to bill processing.
Out-of-route miles; time off route; lost or damaged paperwork; and locating designated trip-document mailing centers, all created challenges for document processing. Back-office procedures caused additional delays and inefficiencies by hand processing paper documents.
"We were faced with a challenge that many transportation companies of our size faced (50-150 trucks). The delays in bill processing pushed our DSO to over 60 days, reducing our cash flow, hindering our business plan for growth. We also needed a more efficient system for processing and visibility to shipping documents," said Paramount Freight President Rob Bowman.
Above all, we wanted to boost the quality of service that our customers received in terms of timeliness and visibility; reduce costs; and streamline our bill processing," Bowman said.
"We wanted to develop a relationship with a single-source in-cab fleet communications provider that could provide an easy-to-understand, easy-to-install product that requires little or no training and was rugged enough to withstand the tough conditions of day-to-day use. iGlobal worked with us to provide a solution that met and exceeded Paramount's requirements and could adapt as our needs changed and business expanded," Bowman said. "We also needed a system that our owner-operator drivers would find user-friendly and embrace as a benefit to their business operation."
Accurate driver settlement with iGlobal LLC's in-cab scanning has significantly lowered turnover. It is a game changer.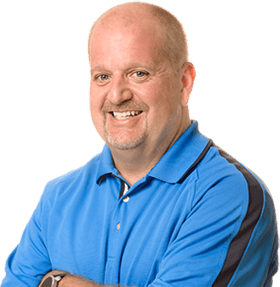 Rob Bowman, President, Paramount Freight Systems – Voted Best Fleet to Drive For
iGlobal Solution
The iGlobal Journey MDT offered an affordable, customizable, mobile computer system that reduced fleet management costs, improved visibility, and answered the question. "Why can't I have the documents I need, when I need them?"
The industrial strength, Journey MDT scanner quickly provided measurable results, shortening Paramount's DSO by 50%, while improving back-office productivity. Its ease-of-use and compartmentalized size proved to be the optimal choice for Paramount's expanding fleet.
Touch-screen technology gives their drivers the ability to electronically provide scanned images of delivery receipts, bills of lading, fuel receipts, and driver logs; virtually any letter-size or smaller, paper document, without ever having to leave their truck.
"We knew that introducing this new device would meet with resistance from our drivers. Our drivers quickly realized the benefits of the Journey's ability to instantly process their paperwork," Bowman said.
"With delivery receipts being received immediately following delivery, their settlements would be processed without delay, eliminating the time it previously took to receive mailed paper documents," Bowman said. "And with the added benefit of the wireless communication feature, our drivers can view their settlements online and manage their personal cash flow from their trucks. If we took the device from our drivers now, I believe we would have a riot on our hands!"
The high-speed wireless scanning device provided instant document processing. In-truck scanning quickly routes shipping documents directly to Paramount's office management system.
iGlobal provides 24/7 secure access to third-party data storage that provides customized back-office management of document processing. It also seamlessly integrated into Paramount's transportation management system further enhancing the automated features of the iGlobal mobile communication system.
The iGlobal Journey MDT was installed in 45 trucks. Due to the operational efficiencies and improved DSO, Paramount has since expanded operations to over 90 trucks in less than 9 months, all equipped with the iGlobal mobile communications system.
"We achieved ROI within the first 30 days following installation of the iGlobal system," Bowman said. "The iGlobal team of developers continues to provide new functionality to the system that improve our fleet operations. This technology makes it possible for small trucking companies to compete against the larger companies on an equal basis."
Successful Results
Instant document scanning streamlined document management and reduced processing costs by 33% over trip-document mailing service
Streamlined driver and back-office workflow improved productivity by 60%
Reduced DSO by 50% (average 30 days)
Improved driver relations and communication – enhanced driver recruitment efforts
Increased competitive position with document visibility and improved administrative service