Unmatched Customer Service
iGlobal LLC's USA based call center is here to assist you every step of the way 24 hours a day Monday – Saturday morning.  With one of the shortest on hold times, we get you back on the road.  For the tech savvy driver we offer a library of video tutorials and a full training manual for viewing at your leisure.  One of the most common compliments is our excellent customer service.  We care about our customers and it shows.
Industry Leading Device Warranty and Repair
Products are warrantied to the original purchaser from the date of shipment to the manufacturer's specifications.  Warranties vary by product and can range from 12 months to multiple years.  Accessories carry individual warranties that vary by product. See your sales representative for more information on specific products.
iGlobal LLC's hardware assembly and repair facility allows for quick repair or replacement of your hardware leaving you with less down time.  Thousands of parts are inventoried and in stock allowing for average repair times of 24 – 48 hours.  Strategically located in Central Ohio so that we can provide faster return shipping.  Another advantage that can make your life easier.
Administrative Services and Resources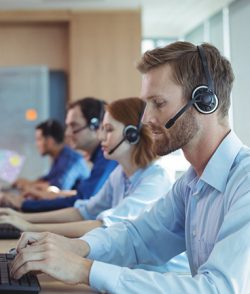 Let iGlobal LLC enhance your productivity and increase efficiency. iGlobal LLC offers administrative support to help customers accurately process billing functions and optimize fleet management.
Freight Bill Entry
iGlobal LLC resources are able to process customer's scanned freight bills and invoice typically at lower costs and faster than competitors.
Most accurate invoicing in the industry.  98%+ and No Charge for any incorrect invoice!
We can invoice using your billing system so there is no delay or need to upload files.
Invoices are generated fast, usually within an hour of receiving the paperwork.
Customers can receive the signed BOL and DR with every invoice reducing short pays and no pay situations.
Days Sales outstanding can be significantly reduced.
Secure Server Space, Hosting and Data Storage
iGlobal LLC offers server space and hosting capabilities to meet customer's needs. iGlobal LLC customers can access data stored on an independent, secured server 24 hours a day, seven days a week.
Data Reporting and Critical Alerts
iGlobal LLC customers have access to a variety of reports and the ability to set alerts so that critical events won't go unnoticed.
On-Site Training and Custom Consulting
Regardless of location, iGlobal LLC offers optional on-site training and installation, as well as customized consulting and support. iGlobal LLC customers are top priority. iGlobal LLC provides individualized training and support to seamlessly integrate solutions with customers' back-end systems.