Troubleshooting Support
Every iGlobal ELD device is equipped with a help section with simple troubleshooting steps to resolve problems. If additional guidance is required, a certified iGlobal technical support representative is available to ensure customers are maximizing their use and benefits of the iGlobal fleet management system.
Device Warranty and Repair
Each iGlobal unit is carefully assembled and tested to ensure the highest standards of quality control. The ELD and scanner are warranted to the customer as the original purchaser for up to 8 years from the date of shipment to the manufacturer's published specifications.
Administrative Services and Resources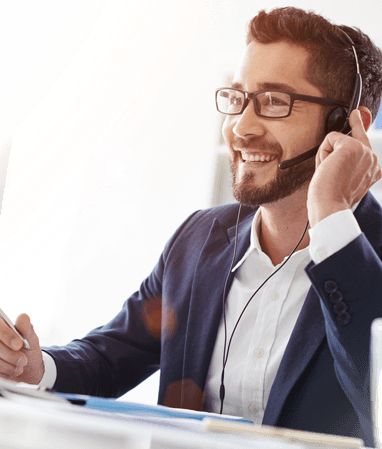 iGlobal, LLC helps customers enhance productivity and increase efficiency. iGlobal offers administrative support resources to help customers accurately process billing functions and optimize fleet management in their operations.
Freight Bill Entry
iGlobal, LLC resources are available to process customers' scanned bills and invoices at lower costs and faster than competitors.
Secure Server Space, Hosting and Data Storage
iGlobal, LLC offers server space and hosting capabilities to meet customers' needs. With the iGlobal Journey line of in-cab technology solutions and scanning devices, customers can view and access documents immediately upon processing. iGlobal customers can access data stored on an independent, secured server 24 hours a day, seven days a week.
Data Reporting
iGlobal customers can sort data, including: driver eLogs, truck performance, CSA compliance and freight transportation regulations documents.
On-Site Training and Customized Consulting
Regardless of location, iGlobal offers on-site training and installation, as well as customized consulting and support.
iGlobal, LLC customers are top priority. iGlobal provides individualized training, support and attention to seamlessly integrate solutions with customers' back-end systems.