Tri-State Expedited Service Case Study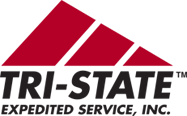 At its core, Tri-State Expedited Service moves clients' products from point A to point B as fast as modern technology and transportation (including by air) allow.
Challenge
Tri-State Expedited Service had a problem. Executives at the transportation company in Millbury, Ohio (near Toledo) had spent too long searching for reliable devices to keep track of their equipment. Tri-State trailer tracking technology increasingly seemed too expensive, impractical and out of reach.
"For many, many years we looked for a trailer tracking device," said Mike Wyandt, Tri-State's manager of equipment and orientation facilitator. "None of them made sense."
Obtaining tracking equipment was a high priority for Tri-State Expedited Service. The company makes big promises to its customers, and delivers. Tri-State Expedited Service began in 1983 and quickly established itself as the premier ground-expedited transportation company in the industry.
Relying on a loyal and devoted workforce of owner operator drivers, Tri-State needed tracking technology that accurately monitored its trailers. That need stemmed from one of Tri-State's core corporate philosophies: "Our continued focus is to provide our customers with creative, time-sensitive options through the use of one or more of our transportation services as a single-source solution."
"Over the years we've been looking for a peel-and-stick version (of tracking devices) to simplify installation," but it had to last long enough to achieve maximum ROI, Wyandt said. But the marketplace just didn't have what Tri-State wanted. "You just don't know how many I looked at. None of them ever made any sense. Things have to be simple. There was no happy medium."
The accuracy [of the iGlobal trailer tracking device] is amazing. I can see exactly where each trailer is…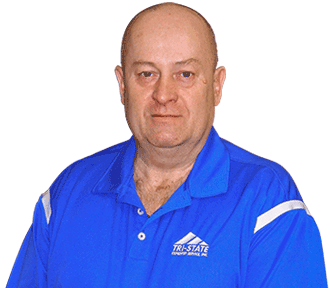 Mike Wyandt, Manager of Equipment and Orientation Facilitator, Tri-State Expedited Service
Successful Results
After hearing about iGlobal's iVision X.5, Tri-State had reason to hope. "This one finally fit the bill," Wyandt said. "Yeah. This is it. This is finally a product that works. It was a no-brainer."
The iVision X.5 is inexpensive, fully battery powered and easy to install with a durable, lithium-ion battery that lasts more than five years. Tri-State has already installed iVision X.5 tracking devices on 80 of its trailers and soon will have 110 installed.
The iVision X.5, which took about five minutes per trailer to install, sends Tri-State one GPS location signal at 5 a.m. each morning, essentially doing the inventory for them. "The accuracy is amazing, I can see exactly where each trailer is at, and for those in the yard, exactly where in the yard each is located", said Wyandt.
Here are some specifications on the iVision X.5:
Long-life, 5-year battery with one GPS location per day
Sealed and rugged enclosure
Weather, temperature, humidity, shock and vibration proof
Small size: 2.25 inches by 10.25 inches by 1.4 inches
Lightweight: 32 ounces
Superior internal antennas for both cellular and GPS
Mounts virtually anywhere for easy, inexpensive installations
Over-the-air serviceability with anti-jamming technology
Web portal viewing from the Internet
12-month manufacturer's defect warranty
Wyandt said the devices are installed inconspicuously inside trailers, and Tri-State owner-operators and contractors are aware the tracking devices have been installed. Tri-State has one of the industry's highest driver-retention rates and can better inform customers where their freight is located.