Are You Heading in the Right Direction on the Federal Government's ELD Mandate?
The purpose of the federal government's mandate requiring installation of electronic logging devices in all commercial trucks within two years was to make highways safer, drivers' lives easier and the flow of commercial data simpler and quicker.
The ELD mandate would usher in a world of technological marvel where fleet managers would no longer waste their time wading through reams of paperwork to monitor and oversee shipments, transport routes, drivers' road time and compliance with federal safety standards. Fleets would operate more efficiently, effectively and profitably.
That may be the end result, but in the meantime many industry leaders and fleet operators are scratching their heads in confusion over what appears to be a vast, draconian legal document with so many little-understood provisions, directives and dictates. For many in the hardy world of big wheels, diesel fuel and the long, open road, this new federal mandate is anything but helpful or instructive.
iGlobal LLC monitors trends and issues that affect the trucking and transportation industries to help fleets keep pace with ongoing regulatory and policy developments.
"We are committed to providing you with a clear and concise understanding of the requirements of this 500-page document on this new rule," said iGlobal LLC president Eric Bauer. "We will take the fear out of this mandate."
With this introductory article, iGlobal LLC is launching a multi-part series addressing fleets' primary concerns with succinct, precise and comprehensive answers from top transportation experts.
Questions will include:
What is an Electronic Logging Device?
Why is FMCSA (Federal Motor Carrier Safety Administration) requiring these devices?
When does the new rule go into effect and when are companies and drivers required to comply?
Who must comply with the new rule?
What other requirements were included in the rule?
We will also address other related questions within these articles, including:
How does a driver provide their logs to roadside enforcement officers?
What is harassment and why does it matter?
What happens if a company or driver does not comply?
How do I pick an ELD vendor?
We will also touch on other subjects, such as:
Carriers who use compliant automatic on-board recording devices (AOBRDs) will be able to continue using the devices until December 2019
ELD manufacturers will be able to self-certify their devices for compliance on the government's website after Feb. 16
FMCSA is hosting a webinar on issues related to implementation the ELD mandate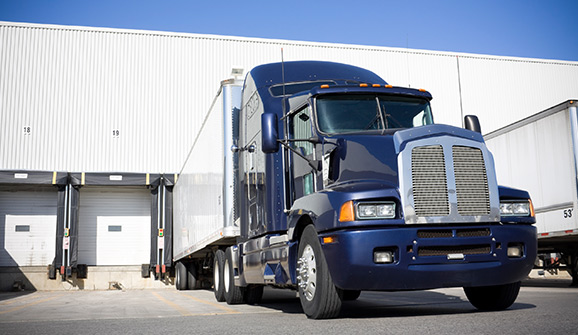 iGlobal LLC is dedicated to providing the tools, the techniques and the technology to put your fleet in the fast lane to success while enabling you to maintain the confidence of knowing your business is in complete compliance with federal rules. Our EDGE Mobile Data Terminals put you, your drivers and your staff back in the driver's seat. Easy to use, of the highest quality and with the most up-to-date scanning and communication technology in your trucks' cabs, iGlobal LLC tough tech will take you to the top.
Go to our Products tab or call today for a demonstration! Stay tuned next week to the first installment in this must-see series.
---