Feds Delay Elog Rule by One Month
The federal government has delayed enacting a rule that would give fleets two years to equip all their interstate commercial trucks with Electronic Logging Devices (eLogs) – putting an end to the use of paper logbooks – a move that may dramatically transform the industry.
Initially set for a Sept. 30 release, Federal Motor Carrier Safety Administration officials said they were seeking "additional coordination" and set Oct. 30 as the "new projected date" to issue the eLog mandate.
FMCSA officials sent the rule to the Office of Management and Budget July 28 and said they expect OMB's approval by Oct. 28. The publication date is set for Oct. 30.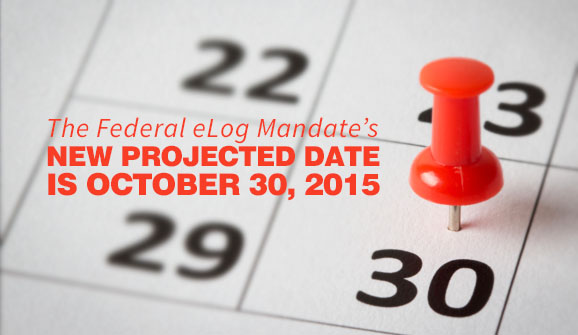 iGlobal LLC Offers Analysis, Solutions
We at iGlobal LLC will explore the decision and how managers can prepare their fleets.
The new mandate is expected to delineate drivers' duty hours and penalties for not complying with requirements. It would also establish penalties on carriers, shippers and others who coerce drivers into breaking truck safety rules, according to www.joc.com.
Agency officials said the rule institutes requirements that will improve highway safety, according to www.truckinginfo.com:
Minimum performance and design standards for hours-of-service (HOS) and the eLogs.
Requirements for the mandatory use of eLogs by drivers required to prepare HOS records of duty status (RODS).
Requirements concerning HOS supporting documents.
Measures to address concerns about harassment resulting from the mandatory use of ELDs.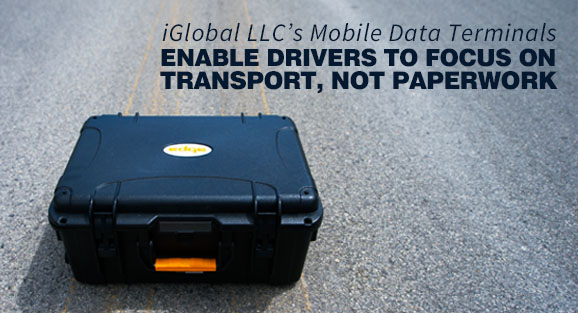 Industry leaders argue that this mandate has the potential of significantly altering the way fleets and the shipping industry conduct business.
Some industry leaders predict a decline in the number of trucks and drivers over the rule's two-year implementation. The reduction may mean higher truckload rates, according to www.joc.com. Those are short-term projections.
Some take the long view of the institution of the eLogs as ushering in a technological boon that would greatly improve freight movement, making the industry considerably more efficient. This industrial streamlining would eventually lead to higher drivers' pay and bigger fleet profits.
Industry experts are calling this potentially huge feed of technological information "Big Data." While many see this phase as ultimately invigorating the industry, others believe this may have a crippling – or make-it-or-break-it – effect on smaller fleets trying to adapt to the new technology requirements.
"A lot of smaller carriers are going to have a tough time," said Mark DiBlasi, president and CEO of Roadrunner Transportation Systems.
Industry leaders agree the changes will definitely have an impact.
"No one knows what the impact will be, but it's going to be big," Mike Regan told www.joc.com. Regan is chief relationship officer at TranzAct Technologies and advocacy chairman for shipper group NASSTRAC.
Regan added that trucking companies that do currently comply with HOS limits typically see a productivity drop of nearly 5 percent in the beginning.
More than 2.6 million commercial trucks in the United States are not currently equipped with eLogs, and fleet managers are predicting the expense and the mandates could put a productivity drag on the industry of up to 8 percent – part of that due to the inability of logbook "fudging," according to Stephens Research.
Annette Sandberg, a former FMCSA administrator, said the reason for the rule delay is the pending confirmation of current acting Administrator Scott Darling. She said she expects President Obama to push a "robust regulatory agenda" in the next 16 months, according to www.overdriveonline.com.
Global LLC's Mobil Data Terminals track drivers' performance, status, critical events and hours of service. Drivers no longer have to concern themselves with manually monitoring their hours; the electronic logs visually countdown weekly hours remaining, daily on-duty totals, daily driving time, 30-minute break status, 34-hour restart and off duty times. This enables drivers to focus on the task of transporting their cargo rather than performing paperwork, iGlobal LLC president Eric Bauer said.
Some driver oversight violations that would be eliminated by iGlobal LLC's EDTs include:
Failure to take a break.
Failure to take a long enough break.
Exceeding daily driving hours.
Exceeding daily duty hours.
iGlobal LLC builds hardware and develops software that resolve critical business dilemmas, especially those involving fleet management and communication technologies.
Contact us today for a demonstration or to learn more!
---