Live Coverage at 2014 Expedite Expo
Topics like HOS (hours of service) and Elogs (electronic logs) are of great interest to the overall trucking industry and will be front and center this weekend as drivers, carriers and industry advocates, along with regulators convene for the 14th Annual Expedite Expo at the Roberts Centre in Wilmington, Ohio.
The discussion is a big one for us at iGlobal, LLC to stay abreast of the evolving requirements in order to adapt our line of MDTs to better serve our customers and help them navigate the changes. Come visit with us at Booth 166 during the expo (July 25-26, 2014) to get a demonstration of the multiple features of our MDTs designed to save time and money for owner/operators and fleets.
On Friday morning, FMCSA Administrator Anne Ferro will address the audience at the 2014 Expedite Expo. We anticipate that Ms. Ferro, who has headed the FMCSA since 2009, will talk about Elogs, HOS and other regulations facing the trucking industry in coming months.
Currently, the trucking industry awaits news of the Federal Highway Bill, along with the status of several proposed rules including: Carrier insurance premiums, Safety Fitness Determination, Speed limiters on trucks.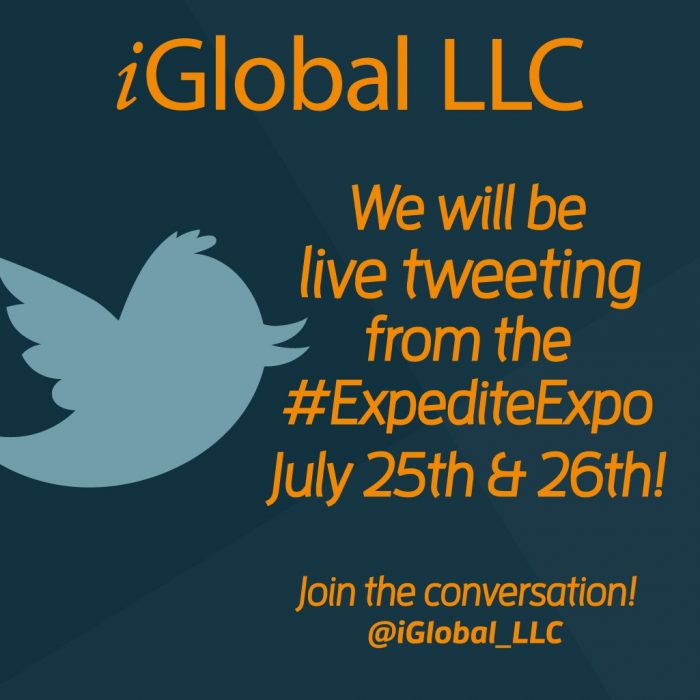 During Ms. Ferro's keynote address, we will have a team from our social media department in the audience providing live Tweets, as well as live streaming her entire presentation at /expedite-expo. The format of Ms. Ferro's presentation is question and answer (Q/A), so get your questions to us ahead of time or during the event and we'll pass it on to our team to pose live from the floor. If you can't attend the Expedite Expo go ahead and send us your questions now for Ms. Ferro. Email us at  socialmedia@igloballlc.com or tweet us @iglobal_llc with your questions!
Make sure to visit our booth during the expo so we can provide hands-on demonstrations of our family of MDTs and let us explain how our hardware and software products can help drivers and fleets save time and money. A variety of features are available on our MDTs including text/audio messaging, in-cab scanning, Elogs, and GPS. During the show, we offer exclusive pricing on equipment and packages for unlimited text/audio messaging and scanning are available.
The Expedite Expo is scheduled from 9 a.m. to 4 p.m. on both Friday and Saturday (July 25-26). The expo, billed as America's largest expedite trucking show, features expediters who handle a variety of freight. The free event expo typically attracts an estimated 4,000 people during the two-day period.
Connect with us on Twitter and Facebook to learn more about our products. On Friday, July 25, join us to not only view the event but to get your questions answered. Send your questions to @iGlobal_llc via Twitter with the hashtag #ExpediteExpo. The iGlobal social media team will be following the hashtag #ExpediteExpo and invites you to join the conversation. We will be giving you the latest updates during the show regarding Ms. Ferro's answers to audience questions!
---