iGlobal Continues Big Discounts on GPS Equipment Tracking Devices
GPS tracking equipment has never been more important in the trucking and transportation industries than in 2016 with new government regulations, potential driver shortages and highly intensified market-share competition in this increasingly advanced technology age.
That's what representatives from iGlobal, LLC and other technology companies discovered at the Mid-America Truck Show earlier this month in Louisville, Kentucky.
iGlobal, LLC handed out $100 discounts on the technology firm's cutting-edge trailer tracking devices at the show, which produced a surprising surge of interest in the equipment.
iGlobal, LLC president Eric Bauer said company representatives were overwhelmed at the high degree of inquiries about the versatile technology that enables fleet owners to track their equipment with precision and in live time.
GPS Equipment Tracking Devices Can Be Used on Any Equipment
The devices can be used to track trailers, trucks, vans, backhoes, cargo vans, utility equipment, bulldozers, boats, Bobcats, roll-offs and any other type of transportation equipment easily, inconspicuously and reliably.
Bauer said tracking equipment increasingly ranks high on fleet leaders' list of priority investments as a precaution against theft as truck thieves get more brazen. "One new customer said to me, 'they took my new dump truck and a few days later two trailers and other equipment too!"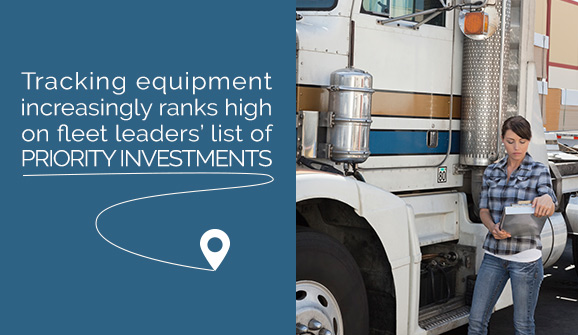 iGlobal, LLC is extending the $100 discount, which is being offered by contacting the company or at upcoming trade and industry shows. iGlobal, LLC representatives are attending the NAFA 2016 Institute & Expo April 19-22, 2016, in Austin, Texas and NPTC 2016 Education Management Conference & Exhibition April 24-26, 2016, in Cincinnati, Ohio. NAFA is the National Association of Fleet Administrators; NPTC is the National Private Truck Council.
Bauer said trailer tracking equipment helps eliminate the loss or misplacing of resources, provides increased oversight of truck-route planning and enables dispatchers to provide customers with greater levels of responsiveness and helps lowers insurance cost.
iGlobal, LLC specializes in providing technology solutions for the transportation, logistics and distribution industries. We build hardware and develop software that answers complex business, critical problems and bring immediate ROI to our customers.
Contact iGlobal, LLC, or call 877-822-8855.
---