Supreme Court Expected to Make a Ruling on the ELD Mandate
The Supreme Court decided to hear a challenge to the federal government's electronic logging device mandate. The Owner-Operator Independent Drivers Association sued the U.S. Department of Transportation, saying the mandate violates drivers' constitutional rights.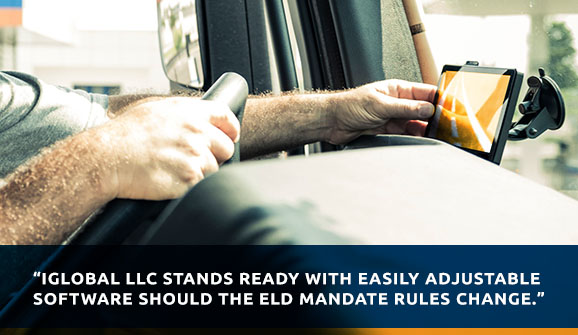 Swift Transportation driver William B. Trescott petitioned the Supreme Court for ruling on the ELD mandate last April. A lower court denied Trescott's related motion filed earlier this year to intervene on behalf of the association and drivers Richard Pingel and Mark Elrod against the DOT and the Federal Motor Carrier Safety Administration, according to news reports. OOIDA representatives said the association is not involved in Trescott's motions.
The case is being decided in the 7th Circuit Court of Appeals. In what's called a writ of certiorari, Trescott's motion asks the Supreme Court to hear the case if the lower federal court rules against it. The Supreme Court's denial of the motion would mean the appeals court's decision stands.
OOIDA representatives filed a suit last March against FMCSA to overturn the government's ELD mandate, which is scheduled to take full effect in December 2017, according to Overdrive Magazine. OOIDA argues that the ELD rule violates drivers' 4th Amendment rights and fails at improving road safety.
iGlobal LLC, your source for technology for trucking, monitors news and industry trends to help our clients through the government's rules and requirements.
"iGlobal, LLC stands ready with easily adjustable software should the ELD mandate rules change," said Eric Bauer, iGlobal, LLC president. "There is one thing we can all count on is change."
iGlobal, LLC specializes in providing technology solutions for the transportation, distribution and logistics industries. We develop software and build hardware that answers complex business, critical problems and brings immediate ROI to our customers. For more information, contact iGlobal, LLC, or call 877-822-8855.
---