Trailer Tracking Devices Provide Fleets with Assurances
Losing a truck, a tractor trailer or even a bulldozer might seem unlikely. But with 4 million miles of roads in the United States, it's a lot easier than imagined a few decades ago. As the commercial transportation industry braces for considerably increased market competition, more strident government regulations, and a technological boom, knowing the precise location of inventory is vital to maintaining a healthy fleet.
Fleet leaders are beginning to recognize the importance of employing cutting-edge GPS equipment tracking technology to keep their companies on the fast track to success. GPS trailer tracking devices have quickly moved to the forefront of the most popular and effective transportation business tools.
Trailer tracking devices have recently risen in popularity for several reasons: The devices complement established technological systems, are relatively inexpensive investments that reap huge returns and can be used to track most types of equipment. The devices can track trailers, trucks, vans, backhoes, cargo vans, utility equipment, bulldozers, boats, Bobcats, roll-offs and any other type of transportation equipment easily, inconspicuously and reliably.
Industry experts say thieves are increasingly becoming more brazen and open in their attempts at hitting potentially high-dollar targets. Keeping track of fleet resources with trailer tracking devices helps keep costs low and enables quick recovery of resources by law enforcement.
Discounts Help Offset Costs of GPS Equipment-Tracking Technology
Acknowledging the market shift and the demand within the industry, iGlobal, LLC is extending its $100 discount offers on its sturdy, versatile GPS equipment tracking devices.
iGlobal, LLC president Eric Bauer said company representatives have been overwhelmed with inquiries about their GPS equipment-tracking devices, which is why they will continue to offer the discounts.
iGlobal, LLC representatives will be attending NAFA 2016 Institute & Expo April 19-22 in Austin, Texas and NPTC 2016 Education Management Conference & Exhibition April 24-26 in Cincinnati, Ohio. NAFA is the National Association of Fleet Administrators; NPTC is the National Private Truck Council.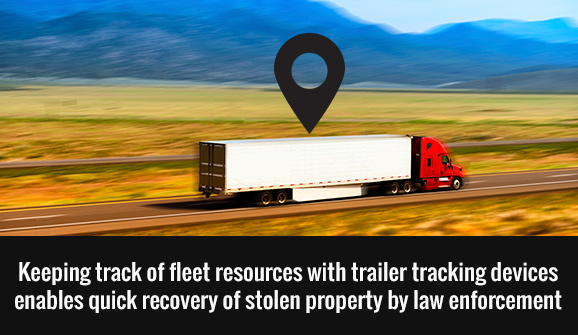 The devices give fleet leaders precise information feeds in real time. The devices also provide fleets with increased oversight of truck-route planning and enable dispatchers to respond to customers, inquiries accurately and precisely.
iGlobal, LLC specializes in providing technology solutions for the transportation, logistics and distribution industries. We build hardware and develop software that answers complex business, critical problems and bring immediate ROI to our customers. Contact us today for information!
---