GPS Trailer Tracking Technology Puts Fleets in the Fast Track
iGlobal's iVision X.5 Solves Fleet Flaws
The iGlobal, LLC iVision X.5 battery-powered GPS asset-tracking device is rapidly growing in popularity. This easy-to-use and easy-to-install GPS tracking unit gives fleet leaders pinpoint geographical precision and provides unequaled levels of security. With the iVision X.5, the hard questions never need to get asked? The iVision X.5 attaches to any piece of cargo or equipment or trailers and gives fleet managers immediate solutions to capital quandaries and the ability to orchestrate the supply flow in live time.
This trailer tracking technology manages fleet assets for long periods of time without maintenance needs. The iVision X.5 is a light and unobtrusive tracking device that mounts anywhere for easy and inexpensive installations. Trailers, vehicles or expensive equipment can never go far without the knowledge of fleet operators.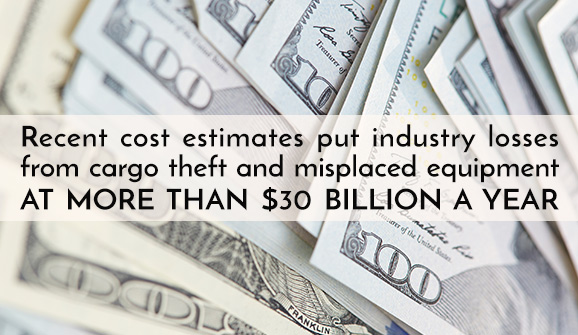 iGlobal, LLC specializes in providing technology solutions for the transportation, distribution and logistics industries.
The steep curve of technological advances is reshaping the commercial transportation industry and infusing the economic landscape with substantial financial opportunities. While the vast network of communication systems continues to tighten, transforming thriving fleets into real-time operations, the need for trailer tracking technology has grown at unprecedented levels.
In fact, industry leaders and financial analysts speculate that the best time for fleets to invest in communications and trailer tracking technology is now.
The trucking industry relies on drivers and dispatchers to direct resources and to monitor the flow of products, but as the government extends its regulatory reach deeper into commercial transportation, fleet leaders are being compelled to find the tools to keep their operations running strong in a highly competitive marketplace where high technology is the mainstay.
As rates of property theft in the trucking industry rise and as insurance companies hike rates to offset expenses stemming from an increase in claims, top fleet leaders are focusing their attention on easy-to-use and relatively budget-friendly technological investments to keep tighter and more efficient reins on their resources.
Recent cost estimates put industry losses from cargo theft and misplaced equipment at more than $30 billion a year. The insurance industry sees that number increasing by more than 13 percent per year.
At iGlobal, LLC, our goal is to help you easily keep track of your trailers, truck or cargo. Please contact iGlobal, LLC, or call: 877-822-8855 for more information on telematics products and accessories.
---