eLog/ELD Mandate Requirements Become Law
The federal mandate requiring the use of electronic logging devices (ELDs) in the transport industry to record truck drivers' duty status was instituted Dec. 10, 2015, into the Federal Registry, giving fleets and carriers two years to implement the rule's provisions.
The mandate overlays strict controls on drivers' duty hours and establishes penalties for failure to comply with regulatory requirements. According to JOC.com, the ELD rule would also penalize carriers and shippers who coerce drivers into violating truck safety rules.
Federal officials said the new requirements will lead to safer roads, according to TruckingInfo: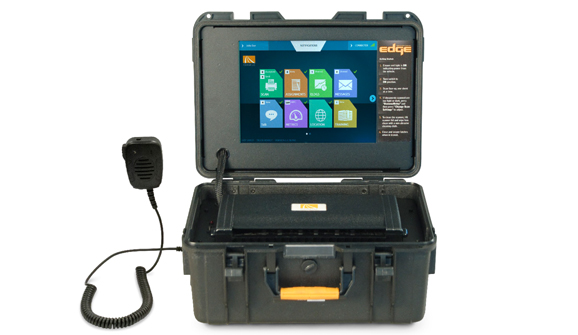 However, many leading transportation analysts predict the rule requirements may potentially transform segments of the industry in a negative manner by reducing the number of trucks and drivers on the road in the next two years.
Painting a rosier picture, some economists say the initial constraints during the rule's two-year implementation will be temporary and eventually lead to a considerably more robust industry. They argue that the ELDs and other technological advances will create a sleeker, more streamlined and efficient industry and lead to higher driver pay and bigger fleet profits.
Labeled "Big Data", this potentially huge technological transformation of the industry as a whole may produce an unanticipated side effect among smaller fleets struggling to adapt to the new requirements.
"A lot of smaller carriers are going to have a tough time," said Mark DiBlasi, president and CEO of Roadrunner Transportation Systems.
More than 2.6 million commercial trucks in the United States are not currently equipped with ELDs, and fleet managers are predicting the expense and the mandate could put a productivity drag on the industry of nearly 8 percent – part of that due to the inability of logbook "fudging", according to Stephens Research.
iGlobal, LLC president Eric Bauer said fleet managers – and drivers – should be assured the learning curve for ELD use may appear steep, but the transition will be considerably easier than anticipated. iGlobal, LLC equipment, in particular, is as easy to use as a bank ATM and complies with all known federal requirements, Bauer said.
He added that the award-winning company also provides intensive and exceptionally customer-friendly service to help walk managers and drivers through the process of using iGlobal, LLC technology.
iGlobal, LLC is a fast-paced technology company that specializes in providing technology solutions for the transportation, logistics, and distribution industries. We build hardware and develop software that answers complex business-critical problems, and bring immediate ROI to our customers.
Contact iGlobal, LLC, an FMCSA-Registered ELD Provider
Registered with the Federal Motor Carrier Safety Administration (FMCSA), iGlobal, LLC ELDs are certified and meet the technical specifications of the federal ELD rule. Contact iGlobal, LLC, or call 877-822-8855 for information on how our fleet management systems can help companies and drivers stay compliant with FMCSA rules.
---