Electronic Logging Devices Reduce Driver Fatigue
Fleets should equip their trucks with electronic logging devices (ELD) to reduce driver fatigue. That's the National Transportation Safety Board's top recommendation for 2016.
Serving as a government advisory board, the NTSB is making installation of the devices a top recommendation to improve road safety, according to the Commercial Carrier Journal.
The NTSB – which monitors crashes, traffic programs and current transportation technologies – released its Most Wanted List of safety regulations last week. Most of the agency's recommendations apply to the trucking industry.
The NTSB states that the problem of driver fatigue "requires a comprehensive approach that focuses on research, education and training, technologies, treatment of sleep disorders, hours-of-service regulations, and on- and off-duty scheduling policies and practices."
The federal mandate requiring commercial trucks to install electronic logging devices (ELDs) by December 2017 became law last month. The mandate gives fleets a two-year grace period.
Eric Bauer, president of iGlobal LLC, said he worries fleet managers may delay making the inevitable decision. "Why wait? There's a cost to waiting. Don't be another statistic. Give us five minutes, it is the easiest system out there for drivers to use!."
The NTSB states that fleets "must establish fatigue risk management programs and then continually monitor their success to reduce fatigue-related risks."
While fleets may undergo some major changes in the next 23 months in order to comply with the federal ELD mandate, drivers must also brace for shifts in their driving habits. Curbing driver fatigue will take "a cultural change for drivers to understand that their safety depends on disconnecting from deadly distractions," the NSTB states.
The NTSB in late 2012 recommended banning drivers' use of cell phones and other electronic devices; 14 states have bans in place while 37 states restrict their use by novice drivers. Forty-four states ban texting while driving. No states ban using hands-free devices, the CCJ reported.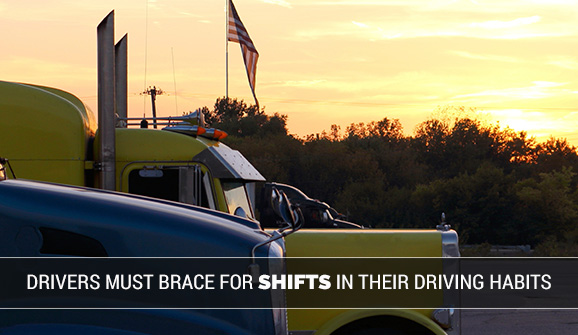 Bauer said iGlobal LLC technology resolves both challenges facing fleet managers. "Drivers' scheduling is easier and accurate with our equipment. It helps them to be compliant and reminds them to take breaks."
iGlobal LLC is a fast-paced technology company that specializes in providing technology solutions for the transportation, logistics and distribution industries. We build hardware and develop software that answers complex business critical problems, and bring immediate ROI to our customers.
---