Electronic Logging Devices Help Drivers Keep Track of Hours
Are you still trying to keep track of driver logs on paper, which could easily be lost or damaged? Are you managing drivers who have three different versions of their logs? Is it becoming a headache trying to figure out if logs are in compliance with HOS rules?
Electronic onboard recorders, also known as Electronic Logging Devices, make it easy for drivers and fleet owners to manage compliance for the FMSCA's Proposed Rule 3975. ELDs easily record a driver's duty status, hours-of-service, and restarts, and then automatically provides alerts for situations such as "no drive time remaining" or compliance-related information.
The proposed federal law will mandate that commercial truck drivers electronically keep track of HOS (Hours-of-Service) with ELDs. If approved, the proposed mandate will establish:
minimum performance and design standards for hours-of-service (HOS) electronic logging devices (ELDs)
requirements for the mandatory use of these devices by drivers currently required to prepare HOS records of duty status (RODS)
requirements concerning HOS supporting documents
measures to address concerns about harassment resulting from the mandatory use of ELDs
An ELD makes it simpler for the back office to generate a variety of reports to evaluate issues of compliance within a matter of minutes. The user can query compliance data from a high level fleet perspective or drill down to an individual driver to view violations and then review a graphical report. The report can showcase details to pinpoint the location where a driver made a duty change. It takes a lot of guess work out of the equation.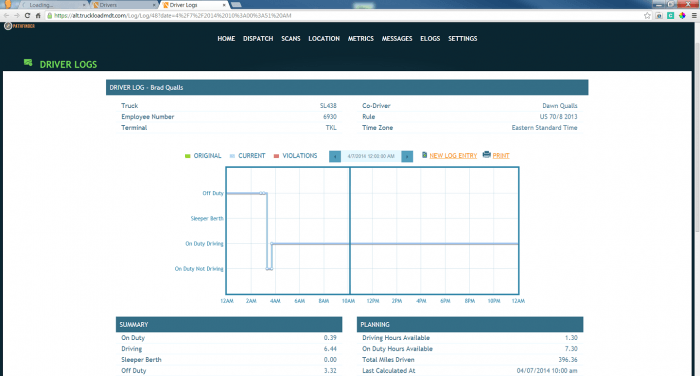 Many drivers and fleet owners are already beginning to use ELDs before they become mandatory to realize benefits ahead of time. The ease of the devices makes it a must-have for drivers and fleet owners, especially when it comes to eliminating the paperwork associated with keeping logs up-to-date
The iGlobal MDTs feature a digital clock to display how much time is available to drive or for on-duty status. This same screen will alert the driver or office in red, along with an audible alert, when time is expired and a violation has occurred. The system will also show the driver's location at that point. This feature is a valuable tool for fleet dispatchers who can view a large group of drivers to see who may have time remaining to pick up a load or who is coming on or off duty.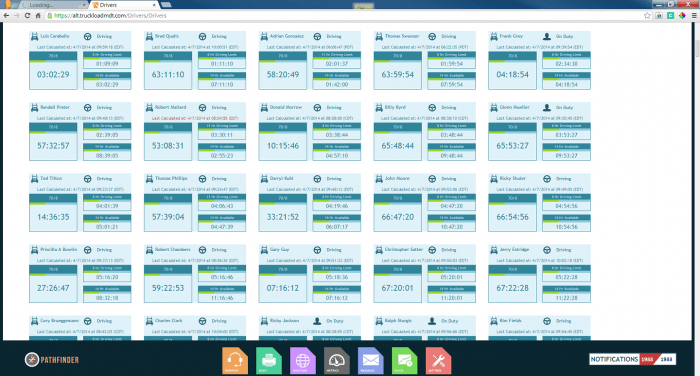 A common problem in the industry is drivers trying to stretch their time by every second they can. Sometimes, drivers may wait until they've exited their yard or have reached the on-ramp before changing their status to "driving". iGlobal's MDT helps combat this issue with a speed and distance trigger. Once a truck has reached the pre-determined speed for the designated amount of time, their status is automatically changed to "driving". Prior to that range, the MDT is in "will be driving" status. This is both safer and more accurate than having the driver reach over and change their status once they are already on the road.
The benefits of the iGlobal MDTs include new features like audio messaging, along with the ability to scan documents and the ever-valuable reporting functions to provide details to improve your company's bottom line. Call us at 877-822-8855 for a demo of the iGlobal MDTs. Chat with us on Twitter @iGlobal_llc and "Like" us on Facebook!
---