Feds Enact Coercion Rule Protecting Truck Drivers
The federal government enacted a new coercion rule protecting truck drivers from being coerced into violating federal safety regulations.
The Federal Motor Carrier Safety Administration entered the "Prohibiting Coercion of Commercial Motor Vehicle Drivers" rule into the Federal Register Nov. 30. Its effective date is Jan. 29, 2016.
Following complaints by truck drivers, the rule establishes fines on shippers, fleets, motor carriers, receivers and other transportation-related industries. The rule's intent is to enhance road safety and bar transportation managers from compelling drivers to violate safety measures, such as the 34-hour restart rule; drivers' hours-of-service limitations; CDL requirements; and drug and alcohol testing.
"Our nation relies on millions of commercial vehicle drivers to move people and freight, and we must do everything we can to ensure that they are able to operate safely," said U.S. Transportation Secretary Anthony Foxx. "This rule enables us to take enforcement action against anyone in the transportation chain who knowingly and recklessly jeopardizes the safety of the driver and of the motoring public."
The rule encompasses three areas involving driver coercion:
Reporting of incidents to the FMCSA
FMCSA's process for responding to allegations of driver coercion
Penalties of up to $16,000 on businesses found guilty of coercing drivers
"Any time a motor carrier, shipper, receiver, freight-forwarder or broker demands that a schedule be met, one that the driver says would be impossible without violating hours-of-service restrictions or other safety regulations, that is coercion," said FMCSA Acting Administrator Scott Darling. "No commercial driver should ever feel compelled to bypass important federal safety regulations and potentially endanger the lives of all travelers on the road."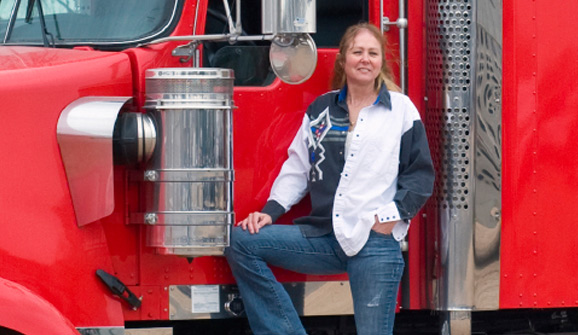 TRUCK DRIVERS COMPLAIN OF COERCION TO BREAK SAFETY RULES
In May 2014, Congress began developing legislation following driver complaints of indifferent carriers and fleet managers to federally mandated road safety restrictions, FMCSA stated. Drivers told federal investigators they were pressured into violating regulations "with implicit or explicit threats of job termination, denial of subsequent trips or loads, reduced pay, forfeiture of favorable work hours or transportation jobs, or other direct retaliations."
Although the Department of Labor's Occupational Safety and Health Administration established whistle-blower protection in 1982, the new rule protects drivers who file coercion complaints and who undergo retaliation from employers. The two federal agencies – FMCSA and OSHA – agreed in June 2014 to strengthen their enforcement mechanisms against acts of driver retaliation.
The rule provides some clarity to what many industry leaders and federal officials found as murky and convoluted regulations. The rule "changed the presumption to what you knew to what you should have known and it puts that onus on every shipper and receiver and anybody who engages a truck," Transportation Intermediaries Association President Bob Voltmann told Logistics Management earlier this year
Truck drivers must report suspected coercion violations within 90 days of the incident, according to The Journal of Commerce. Drivers must also provide evidence to support their claims, such as text messages, emails, carriers' responses and names of potential witnesses. Complaints are registered in the FMCSA Division Offices in the state where the driver works or in the National Consumer Complaint Database.
iGlobal LLC monitors trends and news in the trucking industry to guide managers in wise investing for successful fleets.
Global LLC's Mobile Data Terminals track drivers' performance, status, critical events and hours of service. Drivers don't have to monitor their hours manually; the electronic logs visually countdown weekly hours remaining, daily on-duty totals, daily driving time, 30-minute break status, 34-hour restart and off duty times. This enables drivers to focus on the task of transporting their cargo rather than performing paperwork, iGlobal LLC president Eric Bauer said.
Some driver oversight violations that would be eliminated by iGlobal LLC's EDTs include:
Failure to take a break.
Failure to take a long enough break.
Exceeding daily driving hours.
Exceeding daily duty hours.
iGlobal LLC builds hardware and develops software that resolve critical business dilemmas, especially those involving fleet management and communication technologies.
Contact us today for a demonstration or to learn more!
---