Where Are the Most Scenic Routes for Travelers?
An hour has 60 minutes. A minute has 60 seconds. An hour is filled with 3,600 seconds, and over the course of a long day on the road, that could be more than 30,000 seconds. Or, more than 20,000 thoughts stream through our brains in that space of time.
While we at iGlobal LLC can't control the thoughts of loyal and deep-thinking truck drivers, we can help direct them to the wonders of the environment.
The first priority of truck drivers and fleet managers, obviously, is to ensure deliveries are made in a prompt, consistent and efficient manner. Other factors, such as energy use and time management, are important to maintain effective business operations, and we're confident our drivers take pride in their performance.
But along the way – to fill those many, many seconds and to capture and harness those sundry thoughts – it's good to contemplate the wonders of the road.
Whether on the job or going on a trip, here are some excellent and scenic routes to consider when traveling to point A to point B, according to Adventure.howstuffworks.com.
A 175-mile loop goes through New York's Finger Lakes, which is comprised of 11 lakes: Canandaigua, Keuka, Seneca, Cayuga, Skaneateles, Owasco, Otisco, Honeone, Canadice, Hemlock and Conesus. The lakes were formed by glaciers and extend a 75-mile line from Syracuse to Rochester. Bucolic farmland, quaint towns and wineries set along the lakeshore. The area is about 9,000 square miles.
On the other coast is the 123-mile Pacific Coast Highway, which runs along most of California's coast. The highway is also called Highway 1 and takes about five hours to drive. The highway is most busy in July and August so leisure drivers should consider taking the route at other times. Highlights include the Big Sur and its redwoods. Sea otters occasionally can be seen staring at the strange humans.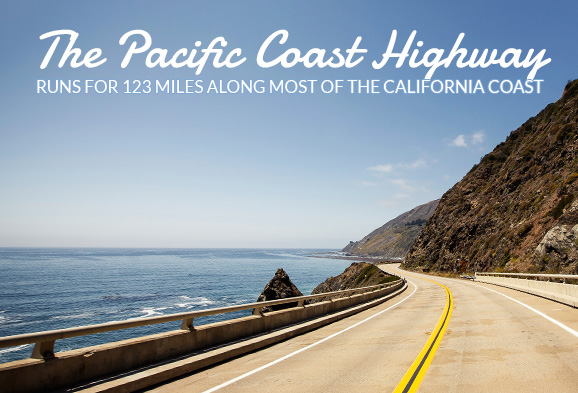 Head north to Montana's 52-mile Going-to-the-Sun Road which goes through Glacier National Park. The trip takes about two hours and crosses the Continental Divide at Logan Pass, which rises to 6,646 feet. Motorists will get a visual variety; this route puts on display nearly every landscape in the park: glacial lakes, valleys, alpine tundra, cedar forests. The road is only open from June to early fall.
Head east to Virginia's Blue Ridge Mountains. The 105-mile Skyline Drive takes motorists through the Shenandoah National Park, the only public road through the area. Cars, RVs and trailers are welcome so long as they can fit through the 12-foot, 8-inch high Mary's Rock Tunnel.
Turn around, head west and north, to Alaska. The 127-mile Seward Highway takes motorists from Anchorage to Seward in about five hours. The route begins at the base of Chugach Mountains and the shore of Turnagain Arm. It's a visual feast: waterfalls, glaciers, fishing villages, mining towns, sheep, eagles, moose and beluga whales. Summer is the best time to take this route. The highway rises 1,000 feet into the mountains and returns to sea level.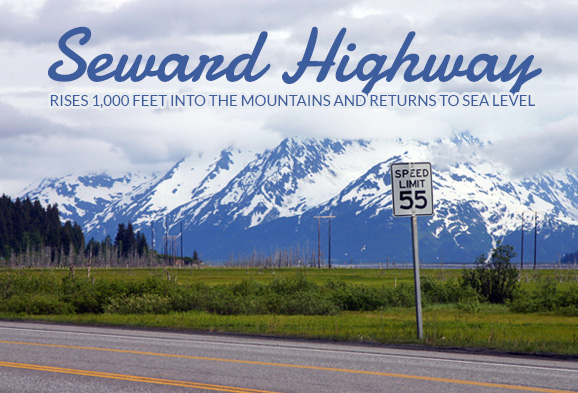 Back to the old 48 for Colorado's 233-mile San Juan Skyway. This highway meanders through the San Juan National Forest, Grand Mesa, Uncompahgre and Gunnison National Forests. The five-hour drive gives motorists views of the San Juan Mountains and ancient Native American pueblo ruins.
Go east again to Pennsylvania and Delaware. Although the 12-mile Brandywine Valley route is the shortest, this trip will take motorists through the two states and past country mansions and gardens, and museums. The area is also the site of the 1777 Battle of Brandywine.
Back west again to Utah's 51-mile Route 143. The route goes between Heritage Highway 89 and Scenic Byway 12. Historic pioneer communities are on both ends of the route, which was once traveled by Native American and early pioneers. The route boasts peaks, plateaus, lakes, lava fields, canyons of orange and red.
We hope you found these tips helpful. Do you have tips you'd like to share? Send them to us. We'd love to hear them.
iGlobal LLC is a technology company which specializes in providing solutions for transportation, logistics and distribution industries. We build hardware and develop software that resolves critical business dilemmas, especially those involving fleet management and communication technologies.
---