iGlobal LLC Offers Trailer Tracking for Better Fleet Management
iGlobal LLC is introducing two new trailer tracking devices that will help make fleets more profitable and productive and will eliminate costly logistical efforts in monitoring equipment and personnel location.
The iVision X.1 is a tethered-tracking device with six-month rechargeable battery and is designed for reliable long-term deployments. The rechargeable lithium ion battery pack makes it an excellent solution for tracking equipment and assets that are tethered to a 12- or 24-volt system but may sit disconnected for months at a time.
The X.1 can be used with any vehicle, machinery, trailer or device that has a 12 or 24 volt power source. Tethered tracking is made possible by charging the lithium battery, which is located inside the weatherproof enclosure. When an external power source is detected, GPS pings every three minutes for as long as power is present. With a full charge, the internal battery will power one GPS ping per day for a minimum of six months.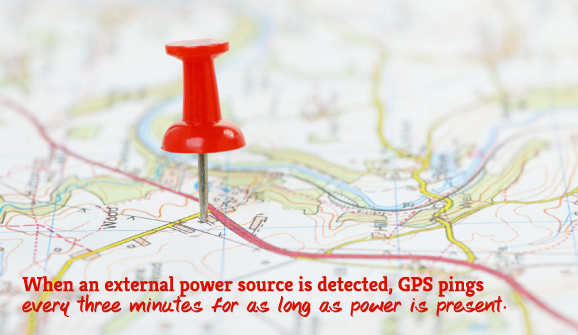 Benefits include:
Sprint or Verizon cell networks.
Six months with single message cycle per day on fully charged battery pack.
GPS positioning every three minutes when tethered power is present.
Includes latest location, breadcrumb trail and proximity search and Geo Fence capable.
Weather, temperature, humidity, shock and vibration proof.
Small size and lightweight: 2.15×4.33×1.59" and only 12 ounces
Superior GPS performance.
Superior internal antennas for both cellular and GPS.
Mounts virtually anywhere on the vehicle for easy inexpensive installations.
Over-the air serviceability with anti-jamming technology.
Web-portal viewing from the Internet.
Warranty: 12 months manufacturer defect.
The recently released iVision X.5 is un-tethered and is powered by a lithium ion battery that lasts at least five years. The unit, which sends twice daily GPS location signals, can be placed in cargo, on trailers, in shipments or in any other location.
Eliminating waste, keeping track of misplaced or stolen trailer shipments and acquiring a more comprehensive and exact grasp on logistics management will enable fleets to better manage their operations and position their businesses for optimal growth. Incorporating trailer-tracking technology means more highly efficient fleets and a clearer focus on the commercial big picture.
Contact us today for a demonstration! We will continue exploring new technologies and events that shape the industry. Connect with us on our social media channels.
ABOUT IGLOBAL LLC
iGlobal LLC is a fast-paced technology company that specializes in providing technology solutions for the transportation, logistics, and distribution industries. We build hardware and develop software that answers complex business critical problems, and bring immediate ROI to our customers.
---