Why Should Trucking Fleets Invest in ELogs Now?
It's inevitable: The Federal Carrier Safety Administration will mandate fleets install electronic logging devices (eLogs) in trucks. While many industry leaders and fleet managers are seemingly holding their breath and pondering whether the regulation has any redeeming value, many providers and experts are urging businesses to get onboard quickly.
More than 2.6 million commercial trucks in the United States are not currently equipped with eLogs, and fleet managers are predicting the expense and the mandates could put a productivity drag on the industry of up to 8 percent – part of that due to the inability of logbook "fudging," according to Stephens Research.
We at iGlobal LLC will explore the significance of the mandate and advise fleet managers on the best approaches to make the transition smooth and seamless.
ELogs Mandate Scheduled to be Published in September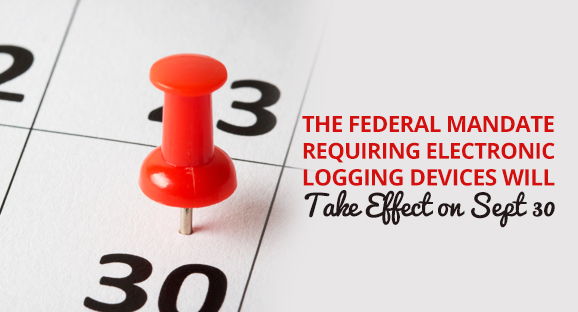 The federal mandate, requiring electronic logging devices, is still slated to take effect Sept. 30, according to a Department of Transportation report. The proposed mandate was first published last March and is scheduled to become law two years after its publication in the Federal Register, according to Overdrive Magazine.
The American Transportation Research Institute stated that fleet industry profit margins hover at nearly 4 cents on the dollar, according to Forbes Magazine. That means fleets will need to recoup their eLog investments within 18 months.
Fleet Equipment Magazine listed several questions fleet managers should consider before investing in new communications systems:
How long is the provider's contract? Getting locked into a long-range contract with an inferior service provider might not be the wisest road to take.
What other services does the provider offer? Consider carefully all aspects of the service contract, including special provisions – weigh station bypass and IFTA compliance – that may prove worthwhile investments later.
What's the entire bill? Look for surprise expenses. Make sure the contract is clear and comprehensive.
How long has the provider been in business? Sometimes new companies suddenly appear to take advantage of changes in the law but are unable to deliver on their promises.
What about implementation? Being handed a set of gadgets with wires and an instruction manual is one thing. Working with a tech-savvy provider who walks you through the morass is quite another.
Is this the right equipment? Do the research. How reliable is the provider's equipment? Will it comply with federal rules? Get it in writing.
Are the logs easy to read and understand? Truck drivers specialize in transporting goods from one place to another. Asking them to grasp new technology may be challenging. Are the logs easy to understand and to use?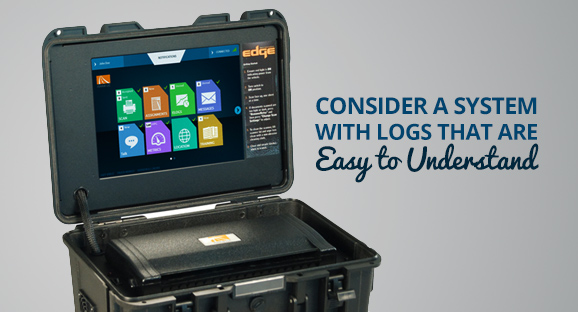 We understand that many fleet managers are waiting to see what direction the federal mandate will go – especially considering that the technology is an investment.
But as with any change in the world of commerce, industry leaders should keep in mind that the mandate's implementation may significantly increase demand for these products and services. And as demand rises, costs and service time also rise. With the 18-month timeline to convert a fleet, the best time to convert to the new systems is now.
iGlobal LLC is a technology company which specializes in providing solutions for transportation, logistics and distribution industries. We build hardware and develop software that resolves critical business dilemmas, especially those involving fleet management and communication technologies.
Are you looking to expand your fleet or investing in communications technology? Contact us today for a demonstration or connect with us on any of our social media channels.
---