How Will Federal Requirements for Electronic Logging Devices Affect the Trucking Industry?
The trucking industry has been hampered for years by inefficient communication processes between main offices and drivers. The unsteady flow of information – which includes transport documents, invoices, receipts and other vital paperwork – has produced a significant drag on the way fleets conduct business and their ability to sustain profitability.
But the advent of communication technologies – particularly iGlobal LLC's Mobile Data Terminals that allow fast, easy and instantaneous document transfers – has laid a foundation that may revolutionalize how fleets are managed and may usher in a completely new way of doing business.
Government Wants to Make Changes
The federal government – with its drive to create safer roads and more efficient and responsible fleet operations – has itself tinkered with notions of improving the industry with better communication and monitoring technologies.
However, as with any agency's regulatory dabbling in commercial affairs, some industry leaders are arguing that new government regulations will produce an untended backlash.
iGlobal LLC Looks at Changes
We at iGlobal LLC will explore proposed changes in federal regulations and how those changes may affect segments of the industry.
Congress has toyed with the idea of requiring on-dash cameras and employing ways to regulate drivers' daily workloads in the hopes of reducing the incidence of crashes. Their motives, Congressional leaders say, is purely a matter of safety.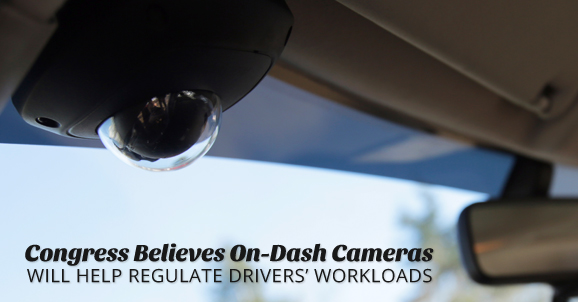 Independent Truck Drivers Call the Changes Bad for Business
However, independent truck drivers are saying the new requirements would force them out of business, which has prompted government officials to take a second look. A Federal Motor Carrier and Safety Administration report delayed the implementation of the requirement by six months, to Sept. 30.
An Overdrive survey found that 71 percent of independent truck drivers would abandon driving over-the-road if the requirements were mandated. Other surveys suggest that a majority (88 percent) of independent and small-fleet drivers oppose the ELD-devise requirements. More than 70 percent of company drivers and leased owner-operators oppose the requirement, according to overdriveonline.com.
The federal requirements could vastly transform the trucking industry in a harmful way, some industry leaders argue.
Government says the Technology Will Be Inevitable
The reality of the state of industry distorts the complete picture further. While opposition to the federal requirements is significant and palatable, the new devises – for efficiency's and profitability's sake – will be SOP in a matter of time.
Larger fleets are already gobbling up the communication technologies and experiencing amazing results. The iGlobal LLC technologies enable fleets and drivers to experience marked improvements in time management and produce transformational changes in how businesses operate.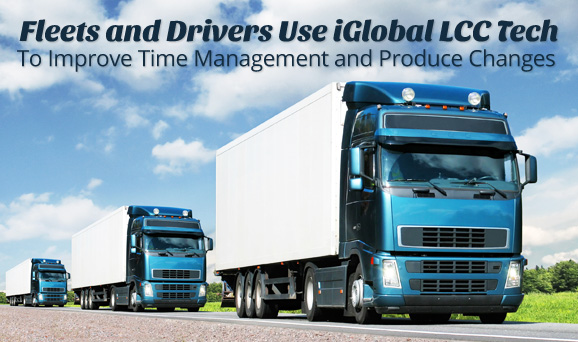 It's the smaller fleets – the mom and pop shops – that are producing the squeakiest wheels. Some are even making the argument that electronic logging amounts to an invasion of privacy.
Part of the opposition may stem from perceptions and anxieties that new devices may be too cumbersome for less technologically savvy fleet operators and truck drivers.
More than 55 percent of truck drivers are over the age of 45, according to the American Transportation Research Institute.
Department of Transportation officials have countered those concerns by pointing to reductions in crashes that may be linked to fatigued drivers falsifying hour logs in an effort to drive for longer periods.
Federal officials have suggested that the devices could prevent an estimated 1,400 crashes, 20deaths and 400 injuries a year.
Once the rule takes effect, enforcement begins two years later – to allow the industry to make accommodations.
Fleet Owners Watching the Legislators
Unsure about the economic ramifications to the industry, some fleet owners are waiting to invest in the new technologies. It is, however, an inevitable precursor to the new business models fleets and drivers will have to one day embrace.
Communication technologies – especially our Mobile Data Terminals – will take your business to the next level of profitability and allow you to compete in an ever-evolving marketplace that has gone cyber.
Call us today for a demonstration or go to our Products tab.
iGlobal LLC is a technology company which specializes in providing solutions for transportation, logistics and distribution industries. We build hardware and develop software that resolves critical business dilemmas, especially those involving fleet management and communication technologies.
Do you know how the Federal Requirements on #eLogs will affect the #trucking industry? Read more to find out! http://t.co/edFe4QZ1yY

— iGlobal, LLC (@iGlobal_LLC) May 29, 2015
---