iGlobal LLC Presents New High-Tech Equipment at Great American Truck Show
It would take a truck traveling at 60 mph 24 hours a day nearly four months to cover 160,000 miles. That's the number of miles of federal highways in the United States, according to the Federal Highway Administration.
Factor in state and local roads and the number reaches more than 4 million miles, according to the U.S. Census Bureau. For the 24-hour truck, that's more than four years.
Overlay the nation's vast sprawl of roads suitable for truck transport onto mounting federal regulations of the trucking industry and one reality becomes clear: More than ever before fleet managers have to know where their trucks and especially their trailers are to maintain their financial edge in today's highly competitive marketplace.
iGlobal, LLC professionals will explain how these numbers relate to your fleet and the importance they hold in understanding how to integrate technological developments into your fleets.
Cutting waste and recovering misplaced – or stolen – trailer shipments are integral elements for successful fleet management. Incorporating trailer-tracking technology into fleet operations effectively and substantially reduces the gray areas and brings into focus the entire picture of your business.
iGlobal, LLC will introduce our new line of GPS tracking technology – iVision X.1, iVision X.2 and iVision X.5 – that will enable you to know exactly where your shipments are. We will introduce the units at The Great American Trucking Show Aug. 27-29, 2016, in Dallas, Texas. The three-day event showcases the industry's new developments and challenges. This year's show will encompass more than 500,000 feet of exhibit space. The show will be held at the Kay Bailey Hutchison Convention Center, 650 South Griffin Street, Dallas.
iGlobal representatives will be displaying the EDGE and the JOURNEY, electronic logging devices (ELDs), which support unlimited text, talk and scanning, and our three new units employing cutting-edge technologies.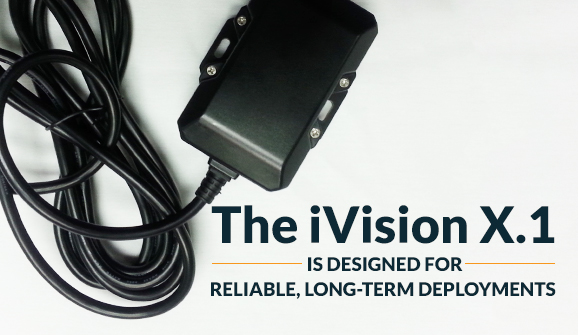 iVision X.1 Tethered GPS Tracking Device Excels in the Long Haul
The iVision X.1 tethered GPS tracking device comes with 6-month rechargeable battery, and is designed for reliable, long-term deployments. The rechargeable lithium ion battery pack makes it an ideal solution for managing assets that are tethered to a 12- or 24-volt system but may sit disconnected for months at a time. You can use the X.1 with any vehicle, machinery, trailer or device that has a 12- or 24-volt power source. Tethered tracking is made possible by charging the lithium battery located inside the weatherproof enclosure. When an external power source is detected GPS pings every 3 minutes for as long as power is present. With a full charge, the internal battery will power one GPS ping per day for a minimum of 6 months.
Benefits of the iVision X.1 tethered GPS tracking devices include:
Sprint or Verizon cell networks.
Six months with single message cycle per day on fully charged battery pack.
GPS positioning every three minutes when tethered power is present.
Includes latest location, breadcrumb trail and proximity search and Geo Fence capable.
Weather, temperature, humidity, shock and vibration proof.
Small size and lightweight: 2.15×4.33×1.59" and only 12 oz.
Superior GPS performance.
Superior internal antennas for both cellular and GPS.
Mounts virtually anywhere on the vehicle for easy inexpensive installations.
Over-the air serviceability with anti-jamming technology.
Web-portal viewing from the Internet.
Warranty: 12 months manufacturer defect.
Recently released, the iVision X.2 is untethered, AA-battery-powered and sends twice daily GPS location signals.
Also recently released, the iVision X.5 is untethered and powered by a lithium ion long-life battery (lasting at least five years), which never needs recharging.
Contact us today for a demonstration! We will continue exploring new technologies and events that shape the industry. Connect us on our social media channels.
---